Instagram Made Easy Mini Course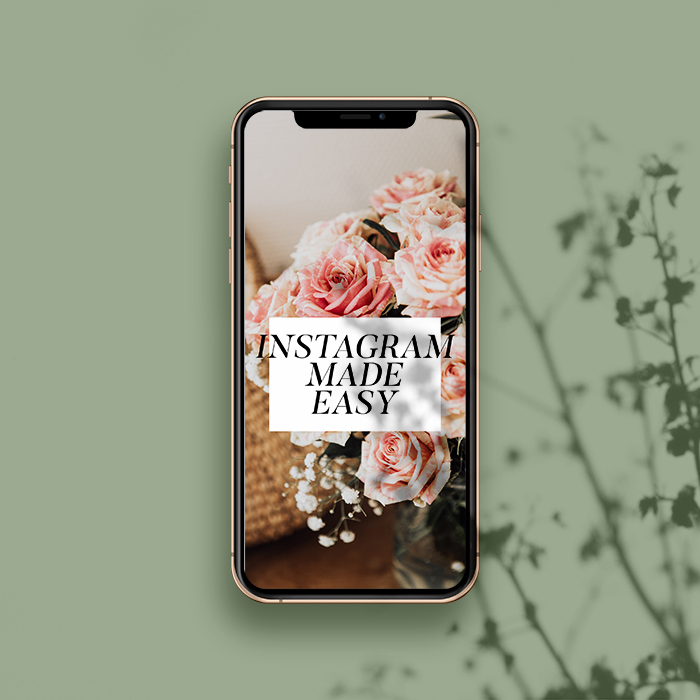 Instagram Made Easy Mini Course
NOTE: this course used to be 5 Days To Instagram Success - a free course I offered for a limited time just with a few changes here & there. If you already took 5 Days To Instagram Success I suggest checking out The 1K Club or an Instagram Audit instead
Are you trying to figure out Instagram but don't know where to even start?
Instagram Made Easy is a mini e-mail course I made for business owners who are trying to reach their target markets and increase their sales on Instagram.
Say buh-bye to the confusion and overwhelm that comes with trying to build a presence on Instagram, and say hello to confidence, clarity, and REAL results!
Whether you are just starting out or have been struggling with Instagram for a while, this mini course is perfect for any business owner who wants to know how the heck Instagram works, what people want to see, what the deal is with hashtags, and how to attract new, loyal followers who turn into customers.
Over five days a series of e-mails will zoom into your inbox, teaching you the fundamental stepping stones to creating a strong Instagram presence that gets you serious sales.
Join over 200 people who have taken this course!
Topics in this course
Day One: Defining Your Target Market
The biggest marketing mistake I see is a poorly defined target market. Learn exactly how to properly define and research your target market to avoid this mistake and start raking in serious sales.
Day Two: The Algorithm & Hashtags
Understanding the Instagram algorithm is essential to maximising growth. I explain exactly how it works, why hashtags aren't as important as you think they are, and exactly what to do in order to make sure you're working WITH the algorithm, not against it.
Day Three: Optimising Your Bio
The bio can make or break your profile. I outline all the key features of a successful bio that converted lurkers into loyal customers.
Day Four: Creating Engaging Content
The biggest lesson in the course! Learn the difference between product oriented and marketing oriented descriptions and the mistakes to avoid when marketing your business online.
Day Five: Gaining Followers (Who Turn Into Customers)
This is your GOLDEN TICKET to growth on Instagram. I teach you exactly what I do to grow my client accounts rapidly each month with dedicated followers who turn into loyal customers!
How The Course Is Delivered
This course is sent to your inbox over five days. The first e-mail will be delivered within 24 hours of purchase.
Why not all at once? Because I want you to be able to take action on each day and absorb the information fully.